Mt. Zion Lutheran Church the "Friendly Church," is a vibrant and spirited church; the center of community activities. In 1844, Rev. William Hunt began holding meetings in a school house in Locust Grove. A new congregation began and Immediately set about to build a church. A church is the people, not the building. And today, the congregation is a group of dedicated Christians who build their lives on Jesus Christ.
---
Worship Times
Traditional Worship Service 8:45 AM
Holy Communion Second and Fourth Sundays
of each Month and Major Festivals
Please come worship with us and share faith and Love for our Lord and Savior. Jesus Christ.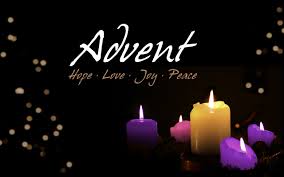 The word "advent," from the Latin adventus (Greek parousia), means "coming" or "arrival." The Advent Season is focused on the "coming" of Jesus as Messiah (Christ or King). Christian worship, Bible readings, and prayers not only prepare us spiritually for Christmas (his first coming), but also for his eventual second coming. This is why the Bible readings during Advent include both Old Testament passages related to the expected Messiah, and New Testament passages concerning Jesus' second coming as judge of all. Also, passages about John the Baptist, the precursor who prepared the way for the Messiah.
---
---
Mt Zion Members Birthday List
Send a Card to Wish Them a Happy Day
Mt. Zion Lutheran Church the "Friendly Church"
Daily Bible Verse
Daily Bible Verse provided by Bible-Verses.net