Mt. Zion Lutheran Church the "Friendly Church," is a vibrant and spirited church; the center of community activities. In 1844, Rev. William Hunt began holding meetings in a school house in Locust Grove. A new congregation began and Immediately set about to build a church. A church is the people, not the building. And today, the congregation is a group of dedicated Christians who build their lives on Jesus Christ.
---
Worship Times
Traditional Worship Service 8:45 AM
Holy Communion Second and Fourth Sundays
of each Month and Major Festivals
Please come worship with us and share faith and Love for our Lord and Savior. Jesus Christ.
Ash Wednesday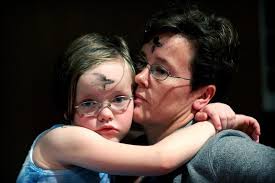 In Western Christianity, Ash Wednesday marks the first day, or the start of the season of Lent, which begins 40 days prior to Easter (Sundays are not included in the count).
Lent is a time when many Christians prepare for Easter by observing a period of fasting, repentance, moderation and spiritual discipline. During some Ash Wednesday services, the minister will lightly rub the sign of the cross with ashes onto the foreheads of worshipers.
---
Mt. Zion Lutheran Church the "Friendly Church"
Daily Bible Verse
Daily Bible Verse provided by Bible-Verses.net